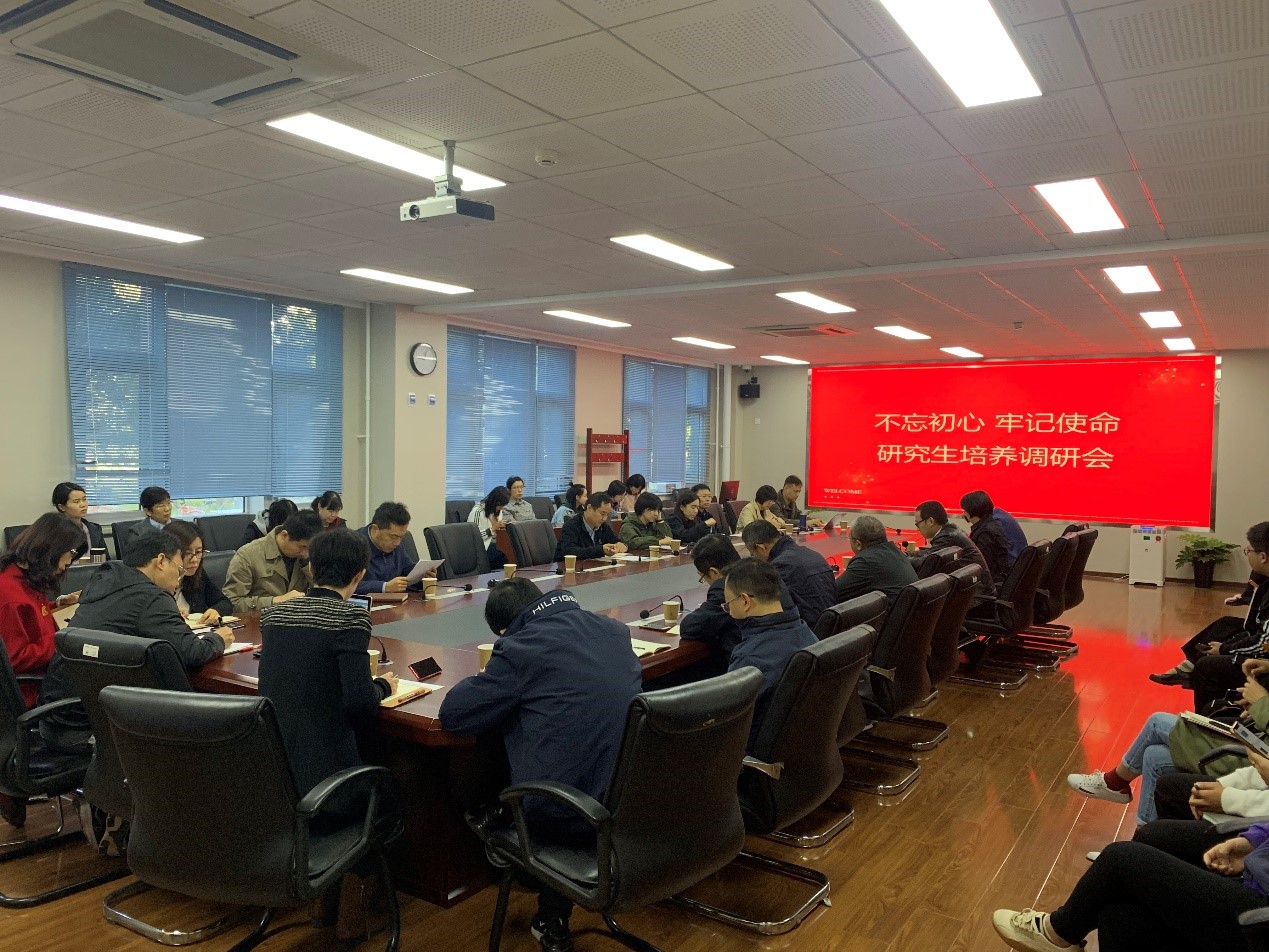 On October 15, the Graduate School of Beijing Institute of Technology held a workshop themed "Remember the Original Intention and Keep the Mission in Mind" to discuss graduate student training work. The workshop was presided over by Huang Hua, the deputy dean of the Graduate School. Present at the meeting were more than 40 teachers including education deans and secretaries of all graduate schools, and relevant teachers from Graduate Admission Office, Graduate Quality Office and Office of Graduate Academic and Training Affairs.
During the workshop, Huang Hua said that teachers of all the departments should not forget their original intention so that they could get the result they want in the end. To Chinese Communists, the original aspiration and the mission is to seek happiness for the Chinese people and rejuvenation for the Chinese nation. And to Graduate School of BIT, one of the "double first-class" universities in China, the goal is to train high-level scientific and technological innovation talents for the country. He also added that science and technology are the primary productive forces, and innovation is the soul of a nation's progress, all of which can be achieved through education. Therefore, the purpose of the workshop was to fully implement the Party's education policy, taking morality education as the fundamental task and people the orientation of development and dedicating to the cultivation of high-level scientific and technological innovation talents for the country. To achieve this goal, Huang called on teachers to improve their work through systematic theoretical studies and researches, adhering to the combination of theory and practice.
Deans of all graduate schools conducted an in-depth discussion on the existing problems and exchanged their ideas on issues of graduate training, including the construction of graduate courses, the improvement of international level, the inclusion of ideological and political construction in curriculum and assessment mechanism. They also gave suggestions on the operational process of thesis proposal and mid-term assessment.
This workshop helped graduate schools to get a deeper understanding of graduate education. A consensus was also reached to fulfill the goals of morality education, cultivate outstanding innovative talents, and promote the "double first-class" construction of the school.